From values to action with the right partner
Finnish concrete producers JA-KO Betoni Ltd and its parent company Ruskon Betoni wanted to change their direction towards a more environmentally friendly construction according to their values and were looking for the best low-carbon solution for concrete production on the market.
The chosen partner was Betolar, whose innovative technology and expertise they trust and whose geopolymer-based solution both parties see as the future of construction.
Right from the start, the cooperation has been solution-driven. The production methods such as traditional concrete manufacturing made it possible to quickly kick off production with moderate investments in machinery and equipment.
About JA-KO Betoni

JA-KO Betoni Ltd. is a Finnish concrete company with over 50 years of experience in the industry.

JA-KO Betoni has five ready-mix concrete stations, one foundry and one concrete product factory. Geoprime® production will be started at the concrete product factory.

The concrete product customers are private and public operators in the construction sector, both in Finland and abroad.

JA-KO Betoni is an independent subsidiary of Ruskon Betoni. Ruskon Betoni is one of the leading producers of ready-mix concrete and a manufacturer of concrete products in Finland.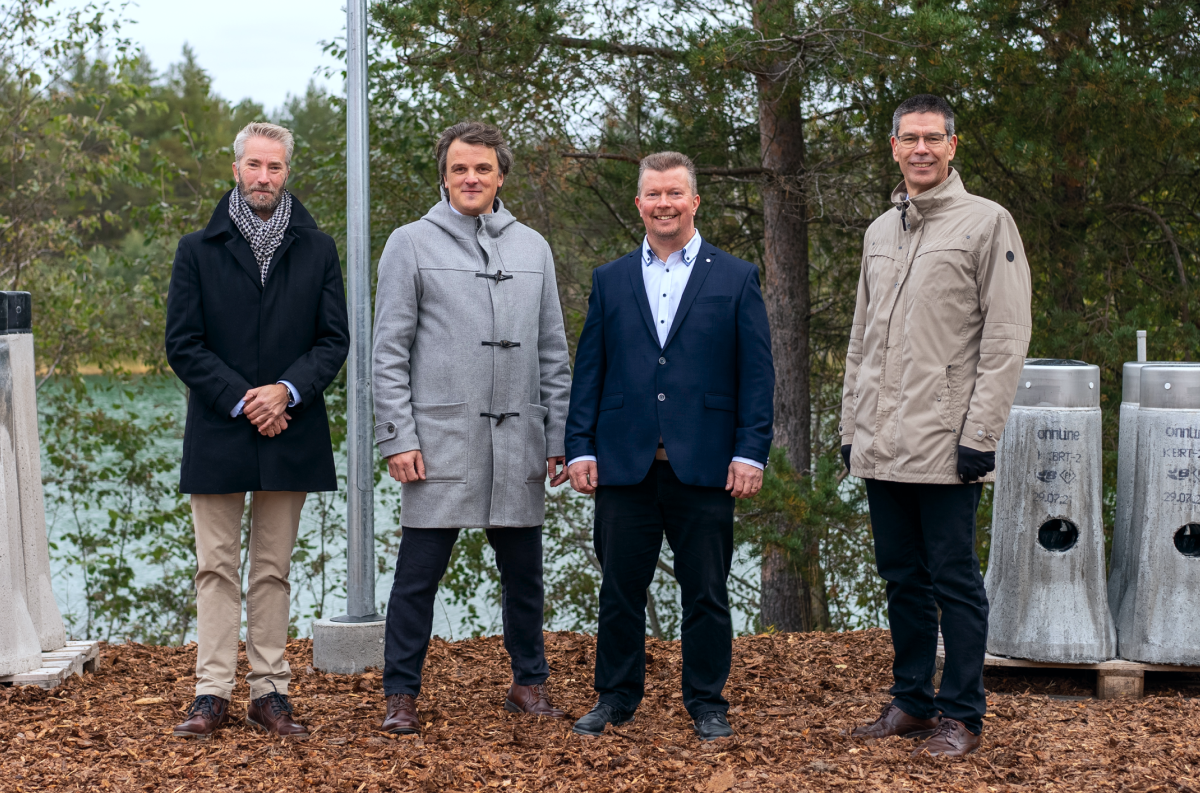 "JA-KO Betoni sees the transition to low-carbon concrete as a clear competitive advantage that will bring us new business opportunities. But above all, it is the right direction for our company to shift towards green and environmentally friendly construction."
Jaakko Eloranta, Managing Director of JA-KO Betoni
Benefits:
Multiple reasons for producing low-carbon concrete
Developers, consumers and investors are demanding greener construction.

The carbon neutrality targets of cities and pressure to move to green infrastructure.

The circular economy finally enables the production of concrete by replacing cement with low-carbon alternatives with similar properties.
JA-KO Betoni has been working for a long time towards more environmentally friendly concrete products, which has been demonstrated over the past years as an investment in the development of aggregate varieties and in efforts to reduce production with virgin raw materials.
The aim of low-carbon production is strongly aligned with the values of both JA-KO Betoni and Ruskon Betoni. The companies are committed to building a sustainable and responsible society far into the future and to developing their operations in a way that cares about nature and the environment.
Cooperation:
Rapid ramp up
The cooperation with Ruskon Betoni began in 2020 when a joint product development and testing process was launched. Since the implementation of the Geoprime® solution does not require major equipment investments, JA-KO Betoni is able to start the production of low-carbon concrete as early as in the summer of 2022.
The 10-year Geoprime® license and delivery agreement between Betolar and JA-KO Betoni was officially signed in February 2022. With the agreement, JA-KO Betoni has a license to use the Geoprime® materials technology solution in the production of its concrete products. In addition, they have access to Betolar's research, development and expert services related to the solution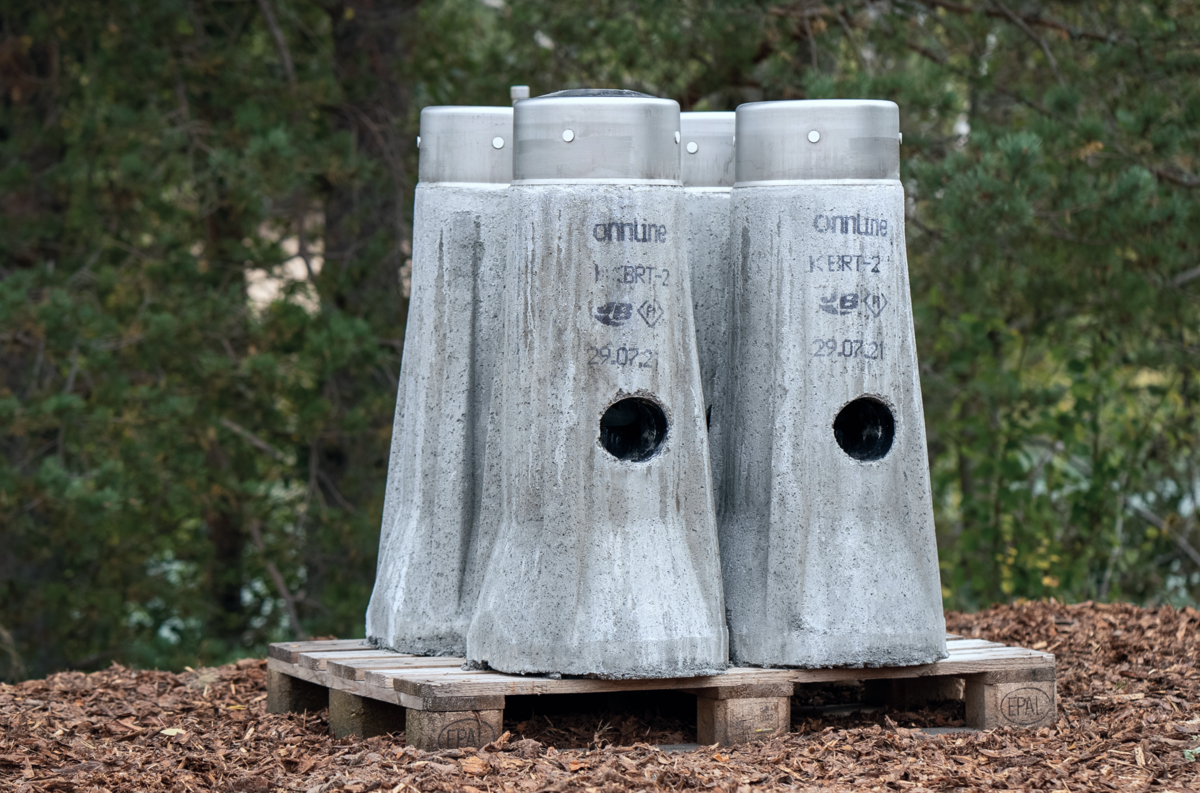 Process:
Pilot phase and production preparation
During the pilot phase, comprehensive compliance testing was performed in accordance with concrete standards, e.g. in terms of strength, bond of reinforcement and the effect of salt-frost stress.
Based on these, it was possible to prove the conformity and production capability of cement-free Geoprime® material as a substitute for cement.
Betolar and JA-KO Betoni will jointly prepare the necessary quality control and work instructions. They do not differ significantly from the manufacture of existing concrete products.
Production:
Production scales up according to growing demand
The transition to Geoprime® production was possible with moderate additional investments. Production capabilities were created during the winter, and the production started at the JA-KO Betoni factory at the beginning of the summer 2022.
The manufacture of JA-KO Betoni's low-carbon concrete products will start during the summer and the first products will be available during autumn 2022. In the future, the product range will be expanded to other concrete products according to growing demand.
The aim of JA-KO Betoni, in cooperation with Betolar, is to replace the share of aggregates with industrial sidestreams in the future
Products
Demand for low-carbon concrete products in the market is constantly growing. One source of demand is cities that want to achieve their carbon neutrality targets and deliver on their promises by finding climate-friendly construction solutions.
The first products to be manufactured are infrastructure construction products, such as:
Online pole foundations

Electric car charging station foundations

Protective plates for electrical cables

Cable wells

Concrete cone wells

Ecofurn "Nuoliporsas" - arrow concrete barriers
Do you want to reduce CO2 in your production?
Contact us to hear more.