Solutions for construction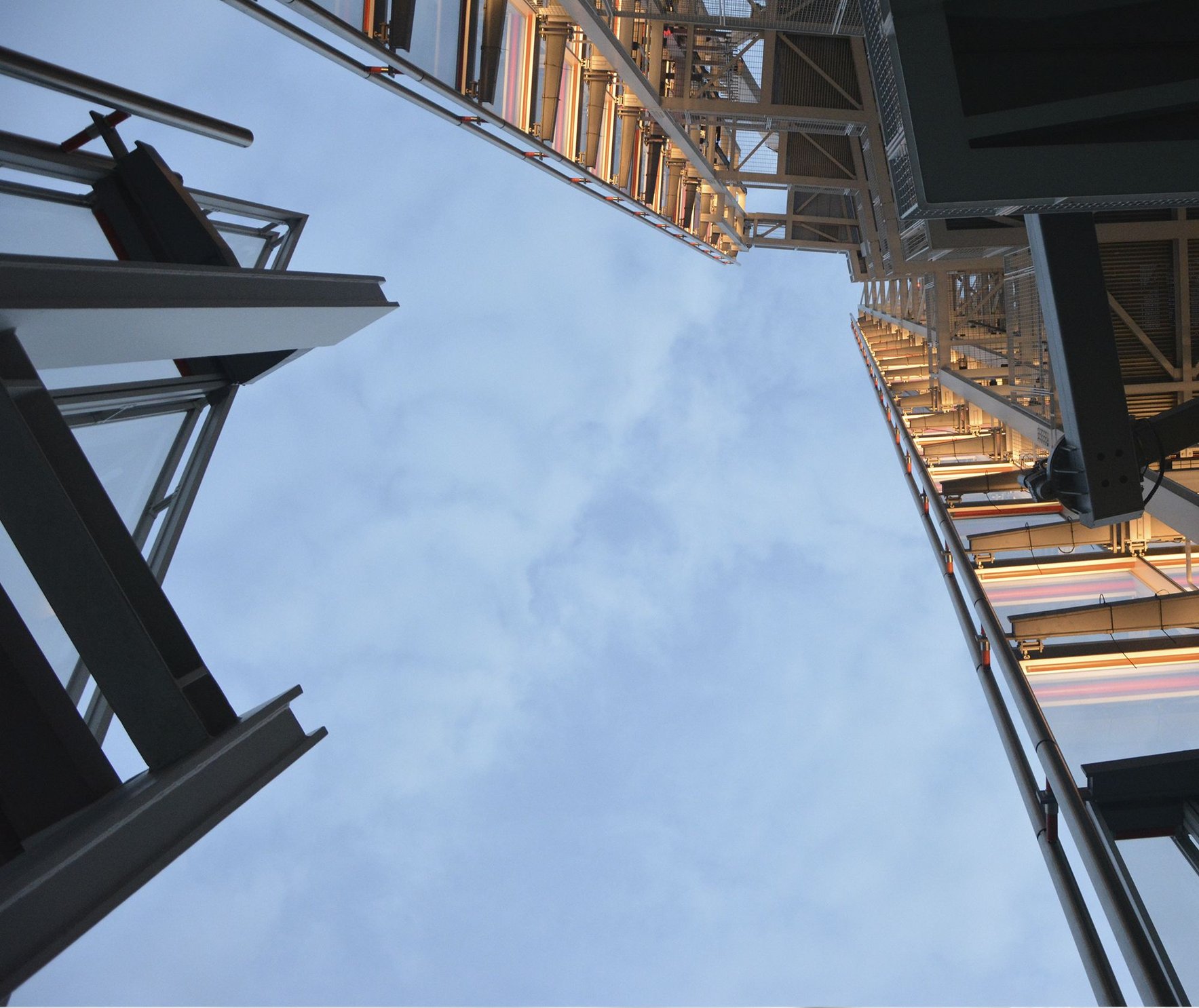 revolutionalising
Revolutionalising the construction industry
We help the construction industry to reduce CO2 emissions, reduce the use of natural resources and achieve climate goals in practice. This is made possible by enabling the intelligent use of side stream-based materials.
We have introduced the Geoprime Hollow-Core Slabs and our portfolio is currently expanding into other low-carbon building materials.

Benefits for the construction industry and the designers:
Quality products from reliable material manufacturers
Solutions that meet industrial standards
Transparent, responsible supply chain
Meet the environmental criteria as Geoprime adheres to LEED and BREEAM certifications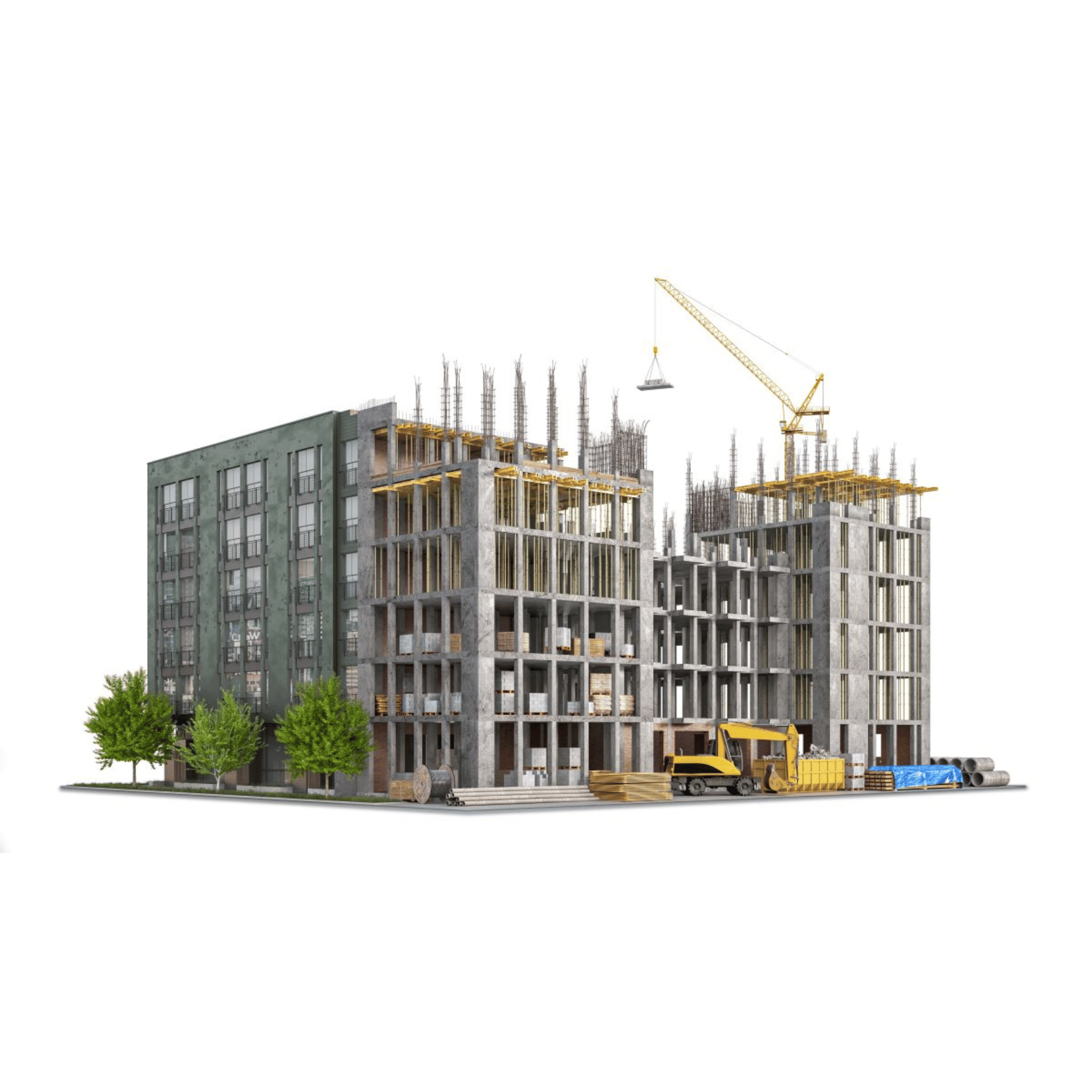 CASE example
A significant contributor to CO2 reduction
A Betolar case study shows that the use of Geoprime hollow-core slabs save up to 266 000 kg of CO2 emissions in a typical 7-storey high precast element apartment building.
Hollow-core slabs comprise 32% of the CO2 emissions of a precast residential building, thus the potential to reduce CO2 emissions with low carbon solutions is significant.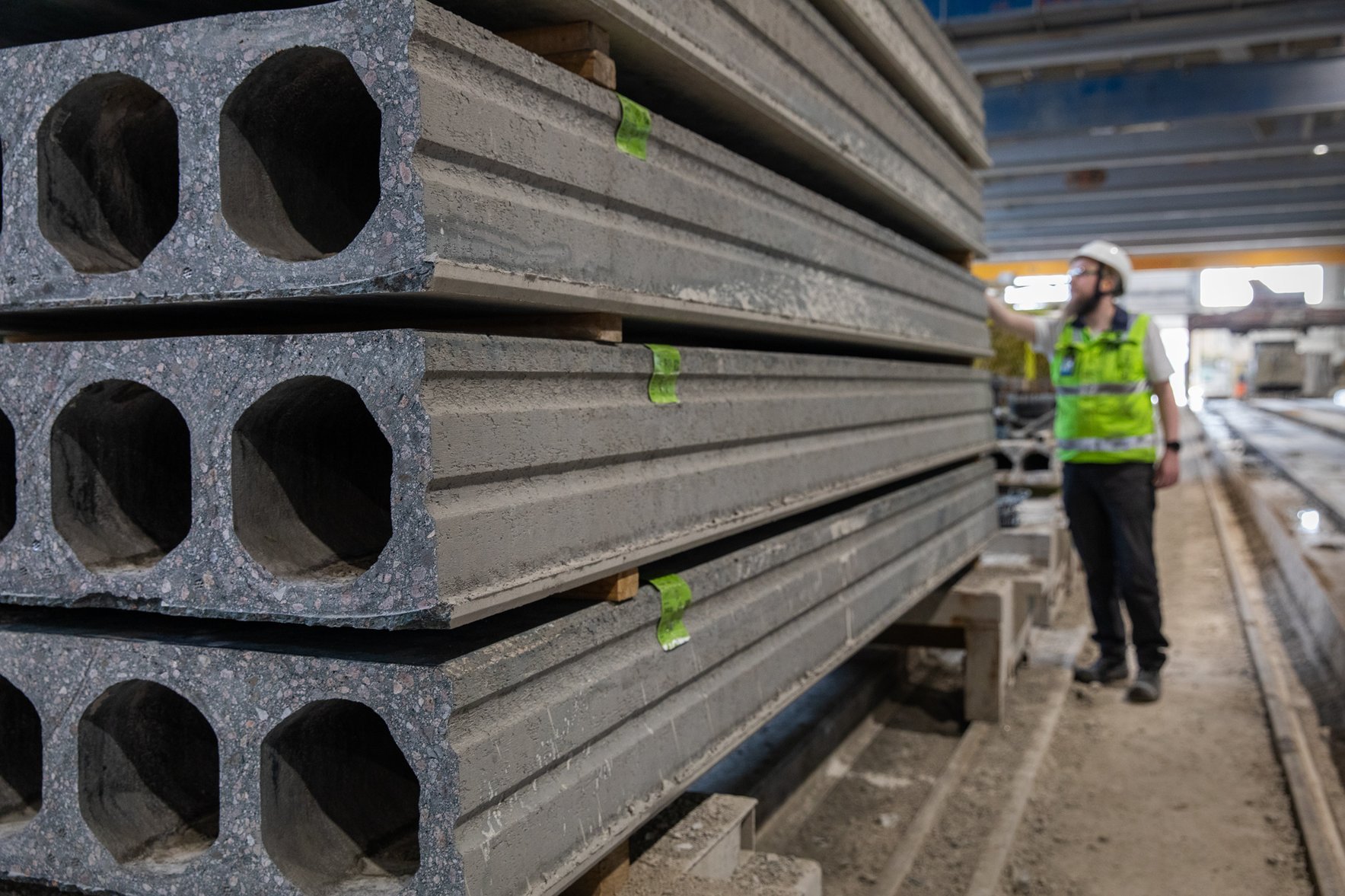 Sustainable Hollow-Core Slab technology
Betolar's Geoprime® Hollow Core slab allows construction companies and developers to significantly reduce CO2 emissions.
Licensed to precast manufacturers, the technology helps to achieve sustainability targets without additional equipment investments or compromises in the technical performance of the product.

It enables
Up to 75% lower CO2 emissions compared to standard hollow-core slabs
Fast mould cycle, curing and retention time for efficient production
Similar characteristics with cement-based concrete and compliance with EN standards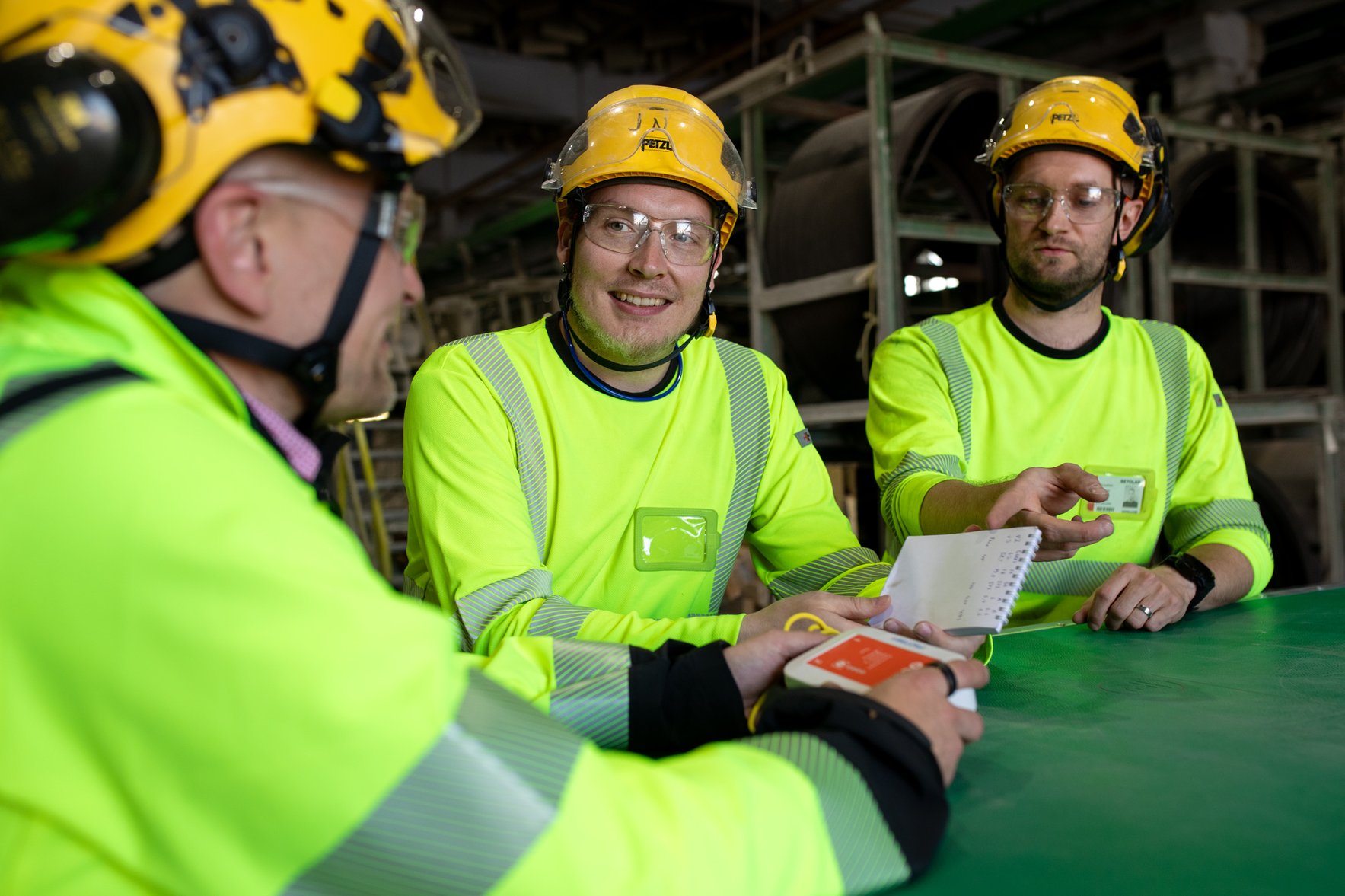 Partnering with us
Geoprime makes sustainability and the circular economy simple and concrete.

We assist project owners in screening the geographical area for prospective local sidestreams. We connect with local construction value chain players in order to provide sustainable solutions for your building project.

We can help you with
Tailor-made optimized mix design
Support with LCA assessments and
EPD documents
Continuous technical support
Sourcing of locally available sidestreams and activator chemicals
Support with sales and marketing activities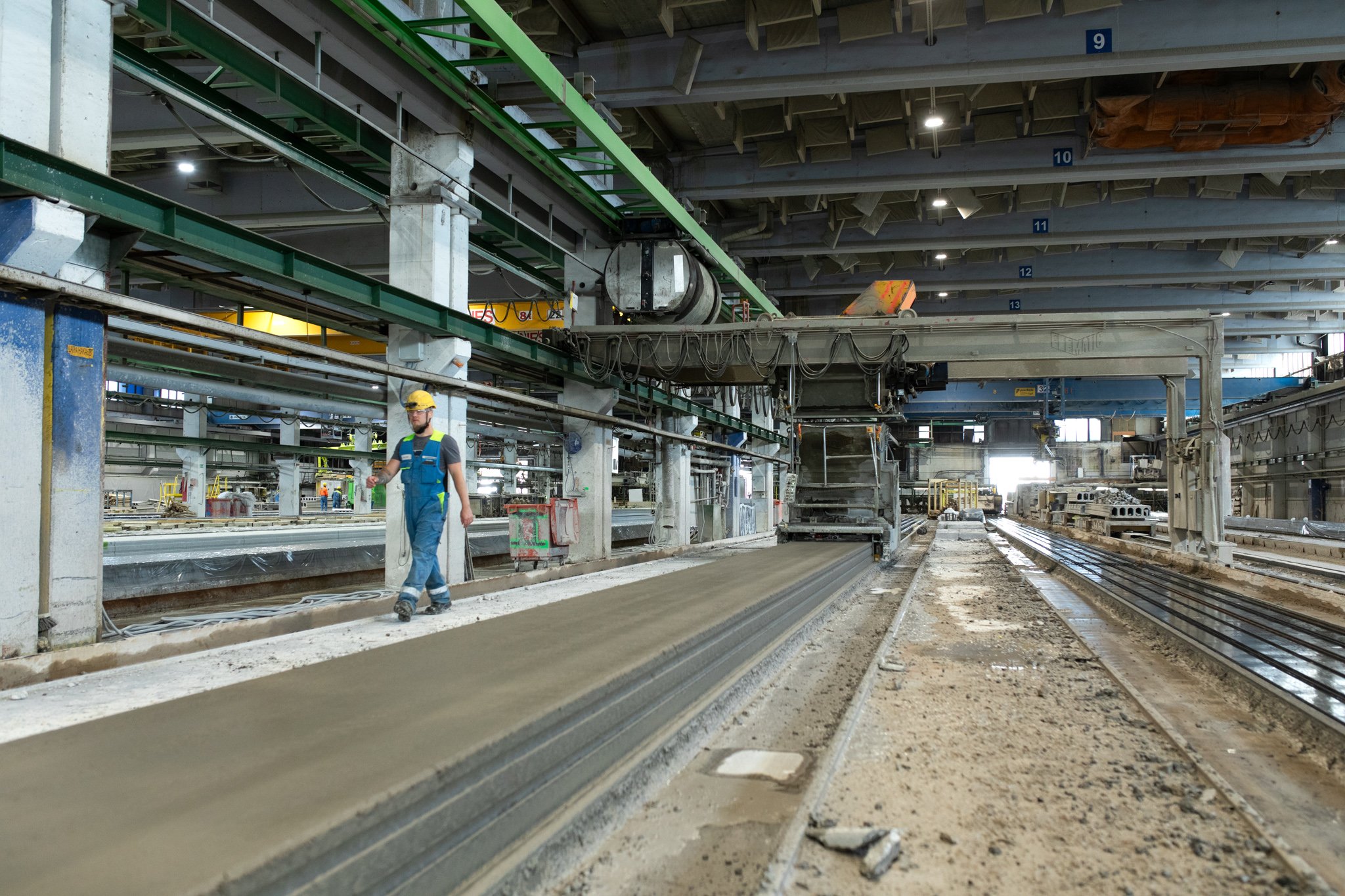 Betolar and Consolis Parma develop the world's lowest-emission hollow-core slabs
Read more
Interested in producing low carbon construction products?
Feel free to send us a message. We promise to get back to you within three business days.